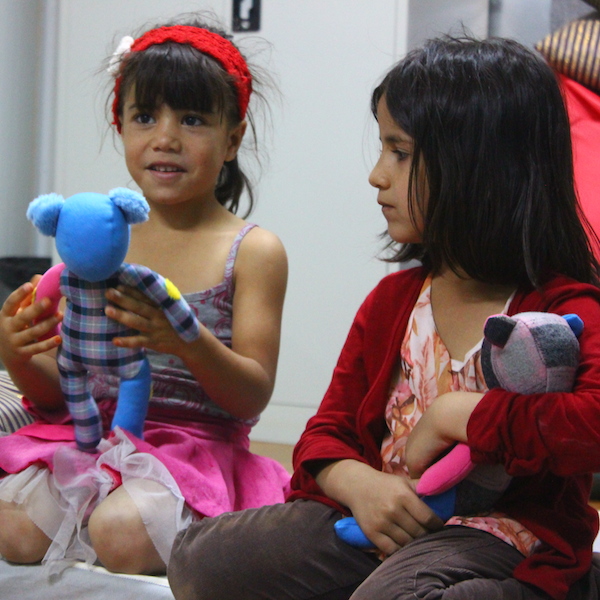 Birthday: September 5th
I come from the other side of the world with one goal: To comfort kids that need a hug! I love exploring new places and learning new things. My favorite thing to do is use my imagination to fly to other places and make up fun & exciting stories.
Favorite Quote: "Hugs help heal"
Where I want to visit: "I want to explore Africa."
FEATURES & DETAILS
Handmade one at a time, by Fair Trade artisans.
Designed with kids in mind, made for durability and comfort
Premium stitching and unique patchwork details
Secret pocket pouch for imaginative play
Stuffed with hypoallergenic polyfill to be super cuddly
Safe + non-toxic: made with all new materials
Unique patch behind left ear that matches your bear's twin
Sustainably made in the West Bank by refugee women
HEAL TRAUMA
When you purchase a Thready teddy bear, its twin goes to a child refugee, along with tools vital to help them cope with trauma.
EMPLOY AT-RISK WOMEN
Threadies are hand-sewn by a team of women in the West Bank who receive a living wage and valuable job training.
SHARE LOVE
Threadies teach children the value of sharing love, connecting them with another child across the world.